Heads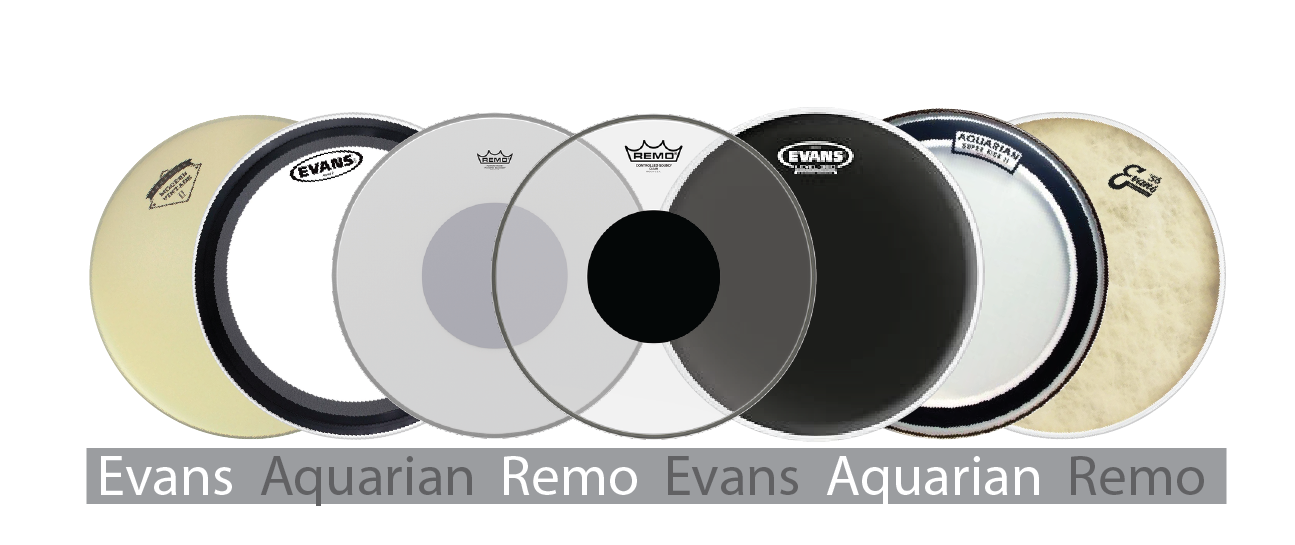 Head Evans Calftone

Looks, sounds, and feels like real calfskin Synthetic, so it won't weather Great for jazz to classic rock Thin 7-mil film is sensitive and resonant Classic Evans logo looks sensational Level 360 collar sits balanced at every point on the drum's edge for better tone and tuning

Head, REMO Ambassador Snare Side 14" Hzy

Remo Hazy concert snare side drumheads are available in two weights to further customize your sound for any musical application. The Diplomat features a 2-mil Mylar film for the most sensitive snare response with outstanding projection and tone. The Ambassador is a 3-mil film, ideal for general purpose applications requiring both sensitivity and projection with the widest dynamic range.

Heads

Evans UV1 Coated 13" batter drum head

Remo Ambassador Clear Drum Head

The Clear Ambassador heads are medium weight heads made with a single ply 10mm Mylar film to produce an open, bright, and resonant sound. Great for both batter or resonant heads.